One of Fresno's economic charms is being located in one of California's well-developed areas.
This helps make the city's economic district one of the best places to do business in the state.
Due to this, job opportunities for professionals like electricians began to boom in recent years.
This high job growth, as well as good salaries, attracted plenty of young individuals to the electrical career.
If you're one of these aspiring young electricians, consider launching your career through one of these schools.
Sponsored Listings
Electricians annual average salary in California is $71,140 - ABOVE U.S. AVERAGE!
San Joaquin Valley College - Trades Education Center

SJVC offers students the chance to learn real-world career skills in the field they want to pursue.
They're dedicated to giving the best education possible, with programs meeting and exceeding national standards.
One of their sought-after programs is the electrical technology program.
Here, they will train you in the necessary entry-level skills to succeed in the industry.
Visit School Website

Address: 4985 East Andersen Avenue Fresno, CA 93727
Fresno City College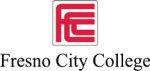 FCC offers innovative and equity-centered educational programs that encourage student learning and success.
They aim to help you clarify your career paths so that you can define and achieve your goals.
Their electrical technician training program combines lecture and lab practices.
It will ensure that you have the technical know-how the industry requires from a highly competent electrician.
Visit School Website

Address: 1101 East University Ave. Fresno, CA 93741
---
Electrician Schools by City in California
See all schools in California >