Bakersfield's booming business sector allows it to open more jobs to professionals, like electricians.
So it's no wonder that young individuals will pursue an electrical career.
If you want to be an electrician, you can start your career by enrolling in one of the schools below.
Sponsored Listings
Electricians annual average salary in California is $71,140 - ABOVE U.S. AVERAGE!
San Joaquin Valley College

SJVC has comfortable, modern facilities to foster a good learning environment for students.
They have dedicated teachers ensuring to help you with every step of your education and career training.
Their electrical technology program teaches you everything about the trade and the industry.
By the time you graduate, you'll have the competencies to take on any entry-level jobs.
Visit School Website

Address: 201 New Stine Road Bakersfield, CA 93309
Bakersfield College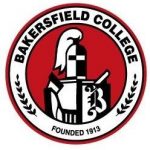 BC has modern facilities to ensure they can provide quality education and a good learning environment.
They have an intensive electrical training program aimed to fully equip you with entry-level skills.
To achieve that, you'll learn from expert electricians who'll not only teach you the fundamentals but also their industry insights.
Visit School Website

Address: 1801 Panorama Dr. Bakersfield, CA 93305
---
Electrician Schools by City in California
See all schools in California >