San Diego's economic district can support its residents' needs for living and employment.
One sector that greatly benefited from this is the electrical industry.
Right now, this industry has a positive job outlook, which means high demand for qualified electricians.
If you aspire to enter this industry, start training for the trade through one of the schools below.
Sponsored Listings
Electricians annual average salary in California is $71,140 - ABOVE U.S. AVERAGE!
San Diego City College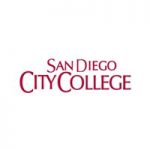 SDCC highly prioritizes student learning and achievement.
And so, they offer programs that meet the requirements industries have for their professionals.
Their electricity program ensures that you will master the skills and knowledge of a highly qualified electrician.
Upon completion, you can have the confidence to enter the industry and proficiently complete entry-level jobs.
Visit School Website

Address: 1313 Park Boulevard San Diego, CA 92101-4787
Palomar College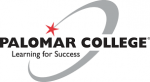 PC's programs aim to fulfill each student's career and life goals.
The teachers here are experts in their respective fields to guarantee high-quality education.
Their electrical program offers intensive training in the trade to give you all the needed knowledge and skills.
Upon completion, you'll be ready to enter the industry as an entry-level electrician.
Visit School Website

Address: 1140 West Mission Road San Marcos, CA 92069
---
Electrician Schools by City in California
See all schools in California >