Oakland, one of California's calm and beautiful cities, is a hidden tiger regarding economic growth.
Over the years, the city has developed well, providing excellent job opportunities to its professional communities.
One such community is the electricians, who enjoy high salaries due to these opportunities.
If you want to be a part of them, start your electrical career training in one of the schools featured below.
Sponsored Listings
Electricians annual average salary in California is $71,140 - ABOVE U.S. AVERAGE!
Laney College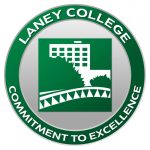 LC aims to see students achieve their dream, flourish, and succeed.
As such, they provide you with quality education and support that fosters a good learning environment.
Their electricity and electronics technology program is designed to meet the needs of students and the industry.
In this way, you'll gain the necessary trade competencies that'll shape you into a qualified electrician.
Visit School Website

Address: 900 Fallon St. Oakland, CA 94607
City College of San Francisco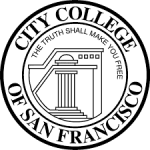 CCSF has vast expertise in teaching and training future professionals.
Their updated programs respond to the needs of the students and the job market.
Their construction technology program aims to set you up for success in construction-related trades, such as an electrician helper.
Here, you'll learn the skills and knowledge you need to get a job in construction.
Visit School Website

Address: 50 Frida Kahlo Way San Francisco, CA 94112
College of San Mateo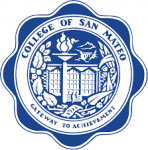 CSM aims to become the students' gateway to achievement and success.
And so, they've gathered some of the best trainers and educators to train and teach students for their future careers.
Their electrical training program ensures that you'll have the entry-level skills the industry requires.
In a few months of training, you will be ready to take on any challenges and grab job opportunities.
Visit School Website

Address: 1700 W. Hillsdale Boulevard San Mateo, CA 94402
Los Medanos College

LMC strives to deliver excellence in their programs and services to students and the community.
They do so to empower students to succeed in attaining their personal and career goals.
They offer two electrical trade programs: the electrical technology program and the construction pre-apprenticeship program.
Both are designed to meet the needs of today's industry by training you intensively in the necessary technical skills and knowledge.
Visit School Website

Address: 2700 East Leland Road Pittsburg, CA 94565
Chabot College

CC offers programs that can help empower students in attaining their life and career goals.
They want to see you become a well-rounded professional who'll succeed in the workplace and the community.
They offer apprenticeship programs in construction-related trades, partnering with IBEW and ABC San Diego.
Training includes on-the-job experience and classroom instruction to equip you with entry-level skills.
Visit School Website

Address: 25555 Hesperian Blvd. Hayward, CA 94545
Diablo Valley College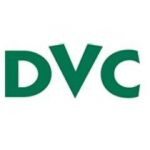 DVC aims to help students make realistic choices in the careers they want to pursue.
They do this by providing them with education and training to develop the skills they need for career success.
Their electrical and electronics technology program prepares you for entry-level work in the industry.
So training will focus more on hands-on practices so you can proficiently acquire the trade competencies.
Visit School Website

Address: 321 Golf Club Road Pleasant Hill, CA 94523
Skyline College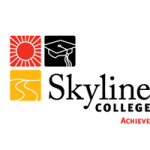 SC aims to empower students to achieve personal and professional fulfillment.
They do this by offering the best career programs that meet the needs of students and the requirements of industries.
Their electrician-related programs train you in the fundamental knowledge and skills of trade specialties.
You can confidently apply for electrical specialty areas like telecommunication installers upon completion.
Visit School Website

Address: 3300 College Drive San Bruno, CA 94066
Center for Employment Training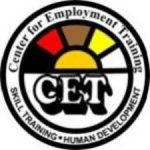 CET offers career training in the skills trade to see students succeed in their future careers.
They're committed to seeing you acquire marketable and life skills that aid your self-sufficiency.
Their electrician program focuses on hands-on training so you can learn residential and general electrical skills.
In this way, you're prepared for entry-level jobs in various electrical construction projects.
Visit School Website

Address: 701 Vine St. San Jose, CA 95110
San Jose City College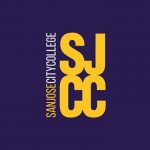 SJCC wants to see students unleash their brilliance and reach their full potential.
In this way, they can adequately prepare you to succeed in the competitive global job market.
Their construction technology program ensures you'll have entry-level skills to work in the construction trades, such as electrical.
Upon completion, you'll have multiple employment and career options in your hands.
Visit School Website

Address: 2100 Moorpark Avenue San Jose, CA 95128
---
Electrician Schools by City in California
See all schools in California >