San Francisco is one of the most developed cities in the country.
The city has one of the strongest economic sectors that constantly offers new jobs to electricians.
To meet the demand for a workforce, schools here design curriculums that meet the electrical industry's requirements.
Below, you'll find some of the top accredited schools that you can consider enrolling in.
Sponsored Listings
Electricians annual average salary in California is $71,140 - ABOVE U.S. AVERAGE!
City College of San Francisco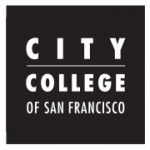 CCSF has vast expertise in teaching and training future professionals.
Their updated programs respond to the needs of the students and the job market.
Their construction technology program aims to set you up for success in construction-related trades, such as an electrician helper.
Here, you'll learn the skills and knowledge you need to get a job in construction.
Visit School Website

Address: 50 Frida Kahlo Way San Francisco, CA 94112
InterCoast College
ICC offers programs that aim to help students acquire job-ready skills.
They also provide student support to ensure that you can complete the career training.
Their electrician program takes 50 weeks to complete, where you'll develop practical trade skills and knowledge.
Upon completion, you'll have the competencies to start a long-term, lucrative career.
Visit School Website

Address: 5253 Business Center Dr. Suite B Fairfield, CA 94534
College of San Mateo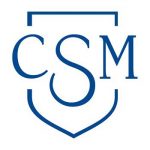 CSM aims to become the students' gateway to achievement and success.
And so, they've gathered some of the best trainers and educators to train and teach students for their future careers.
Their electrical training program ensures that you'll have the entry-level skills the industry requires.
In a few months of training, you will be ready to take on any challenges and grab job opportunities.
Visit School Website

Address: 1700 W. Hillsdale Boulevard San Mateo, CA 94402
---
Electrician Schools by City in California
See all schools in California >