Dallas has been offering its electricians countless job opportunities with higher-than-average salaries.
However, you must be a highly-skilled and highly-qualified electrician to be worth such an opportunity.
To make it so, you need proper trade education and training, which you can obtain from one of the schools below.
Sponsored Listings
Electricians annual average salary in Texas is $48,590 - ABOVE U.S. AVERAGE!
Dallas College

DC aims to help students build the future they want to achieve through quality education and career training.
Cost/Tuition: $79 per credit hour
Program Description:
The electrician programs will equip you with the latest technical knowledge and skills that you can use as an apprentice electrician and for licensure exams.
These programs are state-approved apprenticeship programs in partnership with North Texas Electrical JATC.
Here, you'll learn key trade areas, such as the following:
Electrical theory and fundamentals
Electrical calculations
Circuits and systems
Commercial and industrial wiring
Motor controls
Safety practices
Courses Offered:
AAS in Electrical Construction – 60 credit hours
AAS in Commercial Electrical Technology – 60 credit hours
Certificate Level 1 Electrical Construction – 42 credit hours
Certificate Level 1 Commercial Electrical Technology – 27 credit hours
Visit School Website

Address: 1601 Botham Jean Blvd. Dallas, TX 75215
Collin College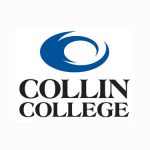 CC puts students first to ensure they develop the right job skills and character for their future success.
Cost/Tuition: $62 per credit hour
Program Description:
The Construction Technology Electrical program is a state-accredited apprenticeship program.
Due to this, you'll receive comprehensive training on the skills and knowledge needed to work in the electrical industry.
The program also gives you opportunities for career advancement and further studies if you plan to do so in the future.
Courses Offered:
AAS in Construction Technology – Electrical – 60 credit hours
Certificate Level 1 Construction Technology – Electrical – 24 credit hours
Certificate Level 1 Construction Technology – Electrical Management – 24 credit hours
Certificate Level 2 Construction Technology – Electrical Management – 45 credit hours
Visit School Website

Address: 3452 Spur 399 McKinney, TX 75069
---
Electrician Schools by City in Texas
See all schools in Texas >