As Texas's capital city, Austin has to ensure the quality of its electrical workforce contributing to its economic growth.
That's why schools here strive to constantly update their curricula to meet the standards of the industry and the requirements of employers.
Here's one of the schools offering a state-approved electrician program.
Sponsored Listings
Electricians annual average salary in Texas is $48,590 - ABOVE U.S. AVERAGE!
Austin Community College District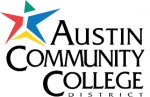 ACCD offers higher education and workforce training to help students achieve success and the community's development.
Cost/Tuition: $85 per credit hour
Program Description:
The electrician programs are offered to the following people:
High school students to prepare them to become apprentice electricians
Licensed apprentice electricians to prepare them to become entry-level electrical technicians
Courses Offered:
Commercial Electrical Construction Level 1 Certificate (for high school students) – 18 credit hours
Construction Management – Electrical Specialization Level 1 Certificate (for licensed apprentice electricians) – 25 credit hours
Visit School Website

Address: 6101 Highland Campus Drive Austin, Texas 78752
---
Electrician Schools by City in Texas
See all schools in Texas >