Tallahassee has a great economy and business district that constantly provides job opportunities to its residents.
One industry that benefited from this is the electrical field, with its electricians receiving higher than average salaries.
So if you want to enter this industry, get your electrician training in one of the featured schools below.
Sponsored Listings
Electricians annual average salary in Florida is $47,750 - ABOVE U.S. AVERAGE!
Lively Technical Center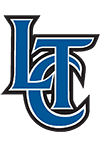 LTC will guide students to choose suitable careers up to the day they get their jobs.
They offer quality workforce training that responds to the needs of today's employers.
Their electrician program will prepare you for employment or advanced training in the industry.
You will undergo hands-on training and classroom instruction to learn the needed knowledge and skills to succeed in the trade.
Visit School Website

Address: 500 N. Appleyard Drive Tallahassee, FL 32304
Tallahassee Community College
TCC offers students quality post-secondary education that will equip them for a rewarding future.
They want to see you become a productive career-oriented individual who can attain success.
Their electrical apprenticeship program prepares you to become a journeyman electrician.
Training will combine classroom instruction and hands-on experience simulating the trade's real-world jobs.
Visit School Website

Address: 444 Appleyard Drive Tallahassee, FL 32304
---
Electrician Schools by City in Florida
See all schools in Florida >