Gainesville's thriving business sector can help electricians grab career opportunities for higher salaries and/or advancements.
But to have this opportunity, employers need highly trained and qualified electricians in their team.
Luckily, schools, like the ones featured below, design comprehensive electrician training programs to meet the demands of today's employers.
Sponsored Listings
Electricians annual average salary in Florida is $47,750 - ABOVE U.S. AVERAGE!
Santa Fe College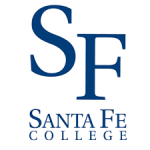 SFC advocates equal educational opportunities for students.
They foster a learning environment where you can achieve your full potential as a student and as a professional.
Their electrician apprenticeship program is sponsored by the Builders Association of North Central Florida (BANCF).
Here, they will guide you through the needed skills and knowledge to become a qualified electrician.
Visit School Website

Address: 3000 NW 83rd Street Gainesville, FL 32606
Electrical Training Alliance of Gainesville

ETA of Gainesville is a local Joint Apprentice Training Center that offers apprenticeships to interested students.
The program they offer is a joint endeavor of the International Brotherhood of Electrical Workers (IBEW) and the National Electrical Contractors Association (NECA).
Here, you'll undergo an apprenticeship with their local NECA contractor partners, learning the ways of the trade.
Upon completion, you'll have the competencies to become and work as a journeyman.
Visit School Website

Address: 2420 NE 17th Terrace Gainesville, FL 32609
---
Electrician Schools by City in Florida
See all schools in Florida >