Fort Lauderdale has some of the best economic and business opportunities in the whole state.
To meet the expectation of the electrical industry, schools design curricula that shape students' competencies for the workforce.
Below are some of the top schools you can consider receiving electrician training from.
Sponsored Listings
Electricians annual average salary in Florida is $47,750 - ABOVE U.S. AVERAGE!
Florida Technical College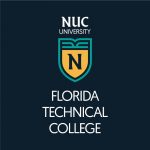 FTC helps take students' hands-on skills and passion for technology to the career level.
They foster a good learning environment that meets your needs as a student and a future professional.
Their electrical program trains you in the trade skills and knowledge that today's industry seeks.
Upon completion, you can apply for entry-level positions such as electrician helper, apprentice, or service technician.
Visit School Website

Address: 12520 Pines Blvd. Pembroke Pines, FL 33027
Atlantic Technical College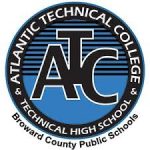 ATC helps students have a rewarding technical career at an affordable cost.
So they offer programs that meet the current industries' standards.
Their electrician program gives fundamental training in key areas of the trade.
The program aims to get you ready for any job opportunity and certification exam.
Visit School Website

Address: 4700 Coconut Creek Parkway Coconut Creek, FL 33063
Futura Career Institute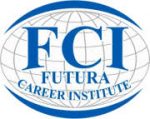 FCI offers specialized programs as an alternative to a traditional college education.
They help enable you to look towards the future given the high-quality educators and curriculum.
Their electrician technician program trains students in basic entry-level knowledge and skills.
Here, you will undergo classroom instruction and a supervised laboratory for practical training.
Visit School Website

Address: 4512 West 12th Avenue Hialeah, FL 33012
Sheridan Technical College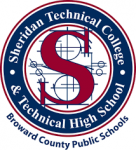 STC offers academic and career programs that will help students become competitive in today's job market.
They do comprehensive training and education that will lead you toward success.
Their electrician program teaches you the basic skills and knowledge necessary to perform entry-level work.
It will also prepare you for the licensure exam.
Visit School Website

Address: 5400 Sheridan Street Hollywood, FL 33021
Palm Beach State College
PBSC is among the most renowned names in comprehensive education and training.
They offer various educational pathways that ensure students can meet the standards of today's industries.
Their electrician certificate and apprenticeship programs combine classroom instruction with hands-on training.
Upon completion, you'll have the competencies to take on entry-level positions and sit for the journeyman exam.
Visit School Website

Address: 4200 Congress Avenue Lake Worth, FL 33461
---
Electrician Schools by City in Florida
See all schools in Florida >