Miami has a booming economic development, offering the best opportunities to electricians.
Because of this, many young individuals want to pursue a career in the electrical trade.
If you're one of them, the schools featured below can help you train in becoming a qualified electrician.
Sponsored Listings
Electricians annual average salary in Florida is $47,750 - ABOVE U.S. AVERAGE!
Miami Dade College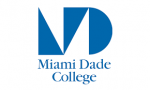 MDC provides one of the best educational and career training programs, focusing on the needs of students.
The teachers here will make sure you'll become competitive in the global job market.
Their electrical technology program will prepare you for entry-level jobs in the electrical trade.
It combines classroom instruction with practical training to ensure your competency as an electrician.
Visit School Website

Address: 300 NE Second Ave. Miami, FL 33132
Futura Career Institute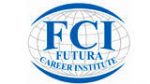 FCI offers specialized programs as an alternative to a traditional college education.
They help enable you to look towards the future given the high-quality educators and curriculum.
Their electrician technician program trains students in basic entry-level knowledge and skills.
Here, you will undergo classroom instruction and a supervised laboratory for practical training.
Visit School Website

Address: 4512 West 12th Avenue Hialeah, FL 33012
Atlantic Technical College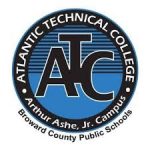 ATC helps students have a rewarding technical career at an affordable cost.
So they offer programs that meet the current industries' standards.
Their electrician program gives fundamental training in key areas of the trade.
The program aims to get you ready for any job opportunity and certification exam.
Visit School Website

Address: 4700 Coconut Creek Parkway Coconut Creek, FL 33063
Lindsey Hopkins Technical Education Center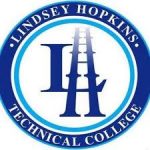 LHTEC offers advanced career and technical education programs to students.
By doing so, they can empower you to reach your personal and career goals.
Their electrician program aims to prepare you for employment or advancement in the industry.
Upon completion, you'll have the competencies to work as a helper or a residential or commercial electrician.
Visit School Website

Address: 750 NW 20th St. Miami, FL 33127
Miami Lakes Educational Center and Technical College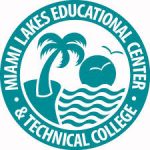 MLECTC offers career technical training programs that help students prepare for their chosen careers.
They, along with their industry partners, support and guide you throughout so you can earn more and have career growth.
They offer electrician-related programs that build your technical skills through hands-on training.
These programs are designed to meet the needs of today's industry, as well as that of the students.
Visit School Website

Address: 5780 NW 158th Street Miami Lakes, FL 33014
Sheridan Technical College
STC offers academic and career programs that will help students become competitive in today's job market.
They do comprehensive training and education that will lead you toward success.
Their electrician program teaches you the basic skills and knowledge necessary to perform entry-level work.
It will also prepare you for the licensure exam.
Visit School Website

Address: 5400 Sheridan Street Hollywood, FL 33021
South Florida Institute of Technology
SFIT wants to help change students' lives for the better through quality education.
They will give you the necessary support and resources to help you keep motivated to reach your goals.
Their electrical construction technician program prepares you for entry-level residential and commercial work.
Training will focus more on skills development through hands-on courses.
Visit School Website

Address: 720 NW 27 Ave. 2nd Floor Miami, FL 33125
CBT Technology Institute

CBTTI offers career training programs that prepare students for careers in science and technology.
They want to make sure that you'll become sought-after in today's industries.
Their electricity technician program focuses more on hands-on training so you can have entry-level proficiency.
Upon completion, you can take on any job in the electrical industry.
Visit School Website

Address: 8230 W. Flagler St. Miami, FL 33144
---
Electrician Schools by City in Florida
See all schools in Florida >