Wichita's stable and booming economy enables it to develop faster, offering more jobs to its residents.
One profession that benefited from this is the electricians, with them receiving higher salary rates than before.
So if you want to be an electrician, consider enrolling in an approved school to acquire training.
Sponsored Listings
Electricians annual average salary in Kansas is $49,670 - ABOVE U.S. AVERAGE!
Hutchinson Community College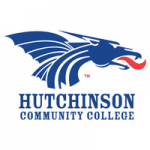 HCC strives to provide students with educational excellence.
They want to help you receive opportunities for growth and learning, improving your quality of life.
Their electrical apprenticeship program aims to increase your skill level through on-the-job training.
It also helps prepare you for the electrician certification.
Visit School Website

Address: 1300 N. Plum Hutchinson, KS 67501
---
Electrician Schools by City in Kansas
See all schools in Kansas >