Topeka offers some of the best job opportunities and economic growth to offer.
That's why electricians here can enjoy receiving high-demand, high-pay jobs or projects.
If you want to become an electrician, launch your career by enrolling in one of the schools below.
Sponsored Listings
Electricians annual average salary in Kansas is $49,670 - ABOVE U.S. AVERAGE!
Washburn Institute of Technology

WIT is renowned for its professional and high-rated programs.
They invested a lot of educational and career training resources to guarantee your future success.
Their electrical program will prepare you for entry-level work in electrical construction and maintenance.
Upon completion, you'll be equipped with real hands-on skills and experience that cements your competencies.
Visit School Website

Address: 5724 SW Huntoon Topeka, KS 66604
Kansas City Kansas Community College
KCKCC aims to inspire and enrich each student's learning experience.
They foster an environment for effective learning that enables you to obtain a certification or degree.
Their electrical technology program develops your basic electrical knowledge and skills for entry-level employment.
Upon completion, you'll receive certification to prove your qualifications and abilities as an electrician.
Visit School Website

Address: 7250 State Avenue Kansas City, KS 66112
Manhattan Area Technical College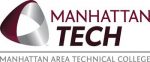 MATC offers programs that prepare students for advanced and productive careers.
They provide you with the necessary resources that will help improve your learning and performance.
Their electric power and distribution program trains you in the fundamental knowledge and skills that today's industry requires.
Completing the program will enable you to provide services to residential, commercial, and industrial clients.
Visit School Website

Address: 3136 Dickens Avenue Manhattan, KS 66503
Johnson County Community College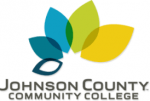 JCCC fosters a pleasant, inclusive environment that aims to enhance student performance.
They also commit to only offering the best educational resources and experience to you.
Their electrical technology program trains you on how to perform residential and commercial electrical works.
In just two semesters, you can take on entry-level electrician jobs.
Visit School Website

Address: 12345 College Blvd. Overland Park, KS 66210
---
Electrician Schools by City in Kansas
See all schools in Kansas >