Denver is considered one of Colorado's dynamic cities, making it a good place to live and work.
What's more, the city has a booming economy, creating plenty of job opportunities for electricians.
To support the electrical industry's workforce, schools have designed curricula to train students in the latest skills and knowledge of the trade.
Below, you'll find some of the top schools offering electrician training programs that you can check out.
Sponsored Listings
Electricians annual average salary in Colorado is $59,380 - ABOVE U.S. AVERAGE!
Emily Griffith Technical College

EGTC provides programs that focus on giving students a headstart and tools to succeed in their careers.
To do that, they combine classroom instruction with real-world experience
Their electrician apprenticeship program gives on-the-job training and experience, as well as coursework.
Upon completion, you'll have the competencies to perform residential or commercial electrical work.
Visit School Website

Address: 1860 Lincoln Street Denver, CO 80203
Metropolitan State University of Denver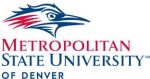 MSU Denver has a student-first mentality that enables it to foster a diverse and respectful environment.
That's why they have systematic practices in place to see through everyone's success.
Their electrical engineering technology program prepares you for entry-level employment in the industry.
So training includes lectures and practical experiences in order to shape you into a qualified professional.
Visit School Website

Address: 890 Auraria Parkway Denver, CO 80204
Red Rocks Community College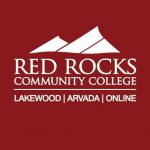 RRCC aims to assist students in realizing their educational and career goals.
That's why they provide real-world, career-enhancing programs so you can attain success in the future.
Their electrical program is designed to adapt to the latest techniques and skills of the electrical code.
Also, it will help prepare you for the state licensure and NICET certification exams.
Visit School Website

Address: 13300 W. 6th Ave. Lakewood, CO 80228
Front Range Community College
FRCC wants to see students accomplish their goals under the guidance of their expert trainers and educators.
They also emphasize the value the students, faculty, and community brings to help foster an exceptional learning environment.
Their electrical program provides hands-on, practical instruction that the industry requires from its electricians.
Upon completion, you'll be able to grab employment opportunities in various work settings.
Visit School Website

Address: 3645 W 112th Ave Westminster, CO 80031
Pickens Technical College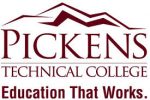 PTC provides students with the necessary skills and knowledge they need to succeed in the future.
As such, they ensure to update their curricula to give students the best career training experience.
Their electrician technician program is taught by trainers with more than 25 years of field experience.
Because of this, you'll gain valuable understanding and insights into the trade and the industry.
Visit School Website

Address: 500 Airport Blvd. Aurora, CO 80011
---
Electrician Schools by City in Colorado
See all schools in Colorado >