Colorado Springs is one of the most beautiful and pleasant cities in the whole state of lof Colorado.
The city is renowned for its relaxed atmosphere and excellent opportunities for the business sector and investors.
The schools here provide very high-quality education and if you plan to start a new career, Colorado Springs in a great choice.
Sponsored Ad
Electricians annual average salary in Colorado is $47,807 - ABOVE U.S. AVERAGE!
Colorado Community Colleges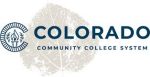 Colorado Community Colleges is an educational system that gathers some of the best learning facilities in the whole state. The schools here offer both theoretical and practical programs and they are considered excellent. The campus in Colorado Springs is very modern and it offers all the needed facilities for a comfortable stay.
The electrical technician training program is short and intensive in order to help you get a new career as fast as possible. The program is dual and you will receive both theory classes and hands-on workshops. This was you will be able to become one of the best in this field.
Visit School Website

Address: 5675 S Academy Blvd Colorado Springs, CO 80906
---
Electrician Schools by City in Colorado
See all schools in Colorado >