Aurora's stable economy contributed to the increasing job openings for professionals like electricians.
As such, many young individuals want to pursue a career in the electrical trade.
Luckily, there are schools in the city that ensure you'll have the appropriate training to succeed in this career.
Below are some of the top schools offering electrician programs in Aurora, CO.
Sponsored Listings
Electricians annual average salary in Colorado is $59,380 - ABOVE U.S. AVERAGE!
The Blue Collar Recruiter and Virtual Trade School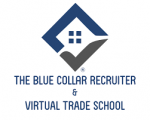 TBCRVTS is an online career training and recruitment school for students interested in the skills trade.
They give you the guarantee that you'll have a job at the end of your studies.
Their electrical program ensures that you have an excellent foundation and mastery of the trade.
Upon completion, you'll have a complete trade understanding to get you started on your electrician career.
Visit School Website

Address: Online trade school
Pickens Technical College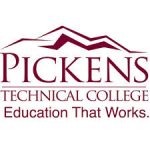 PTC provides students with the necessary skills and knowledge they need to succeed in the future.
As such, they ensure to update their curricula to give students the best career training experience.
Their electrician technician program is taught by trainers with more than 25 years of field experience.
Because of this, you'll gain valuable insights and understanding of the trade and the industry.
Visit School Website

Address: 500 Airport Blvd. Aurora, CO 80011
Emily Griffith Technical College

EGTC provides programs that focus on giving students a headstart and tools to succeed in their careers.
To do that, they combine classroom instruction with real-world experience
Their electrician apprenticeship program gives on-the-job training and experience, as well as coursework.
Upon completion, you'll have the competencies to perform residential or commercial electrical work.
Visit School Website

Address: 1860 Lincoln Street Denver, CO 80203
---
Electrician Schools by City in Colorado
See all schools in Colorado >