Spokane needs highly skilled electricians to service residential, commercial, and industrial electrical systems.
Because of this need, the job outlook for electricians increased, causing salaries to increase as well.
So if you plan to become one, start by obtaining electrical education and training from schools like the one featured below.
Sponsored Listings
Electricians annual average salary in Washington is $76,710 - ABOVE U.S. AVERAGE!
Spokane Community College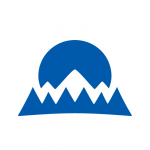 SCC aims to provide students with quality education so they can receive opportunities beneficial for their future.
Cost/Tuition: $119.13 per credit hour
Program Description:
The electrician programs train you in the key electrical and mechanical skills needed to work in today's industry.
You'll learn how to install, maintain, and troubleshoot electrical systems and equipment, wiring and programming automation equipment, and more.
Courses Offered:
Electrician Apprenticeship
AAS in Electrical Maintenance and Automation
AAS in Power Systems Maintenance
Electrical Trainee Certificate
Electrical Sales Options Certificate
Visit School Website

Address: 1810 N. Greene Street Spokane, WA 99217
---
Electrician Schools by City in Washington
See all schools in Washington >