Providence wants to produce more tradesmen to join its workforce.
That's why the city encourages its schools to offer industry-approved curricula for its trades program.
So if you want to become an electrician, be assured that you'll receive the best career education and training in one of the schools below.
Sponsored Listings
Electricians annual average salary in Rhode Island is $60,760 - ABOVE U.S. AVERAGE!
New England Institute of Technology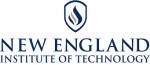 NEIT wants to see students develop the skills they need to grow their careers and compete for the best jobs.
Cost/Tuition:
Full-priced programs – $700 per credit hour
Reduced-priced program – $500 per credit hour
Program Description:
The 18-month electrician programs provide you with hands-on training and real-world experience in the trade.
You'll develop the skills to install and wire electrical systems, troubleshoot systems, comply with the NEC, and practice safety standards among others.
Aside from the general trade skills, you'll also learn renewable energy engineering if you enroll in the Electrical Technology with Renewable Energy program.
Courses Offered:
AS in Electrical Technology
AS in Electrical Technology with Renewable Energy
Visit School Website

Address: One New England Tech Boulevard East Greenwich, RI 02818
Community College of Rhode Island
CCRI offers students, particularly adults, the chance to learn the necessary competencies to start a new career.
Cost/Tuition: $1,220 to $1,340  per year
Program Description:
The 4-year Electrical Apprenticeship program enables you to earn while learning about the trade.
In the program, you'll undergo…
On-the-job training with the sponsor (employer)
144 hours of relevant classroom instruction with CCRI
Upon completion, you'll gain entry-level skills to perform electrical work and sit for the journeyman licensure exam.
Visit School Website

Address: One Hilton St. Providence, RI 02905
---
Electrician Schools by City in Rhode Island
See all schools in Rhode Island >