St. Louis may have a small-town charm, but the city has been gaining good economic momentum over the years.
Many professionals, like electricians, love to live and work here because of the high salaries and positive job outlook.
So if you want to become one, receive the trade training you need from one of the schools featured below.
Sponsored Listings
Electricians annual average salary in Missouri is $60,210 - ABOVE U.S. AVERAGE!
Ranken Technical College

RTC aims to make students career-ready for the real world.
That's why they'll provide you with the training you need to land the job you want as soon as possible.
Their electrical programs will give you in-depth hands-on training on the trade.
In this way, you can obtain countless job opportunities, as well as career advancements.
Visit School Website

Address: 4431 Finney Avenue St. Louis, MO 63113
American Trade School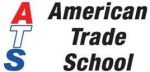 ATS aims to help students succeed in their future careers in the skills trade.
They have expert trainers who'll guide you in the ins and outs of the trade.
Their electrical program prepares you for entry-level jobs in today's industry.
Upon completion, you'll have the knowledge and skills to perform electrical work in various settings.
Visit School Website

Address: 3925 Industrial Dr. St Ann, MO 63074
St. Louis Electrical JATC
SLJATC aims to train highly-skilled apprentices and journeymen in all areas of the trade.
They emphasize training you to the highest levels of skills, quality, value, integrity, and safety.
Their apprenticeship program enables you to learn and earn while undergoing classroom instruction and on-the-job training.
Upon completion, you'll be eligible to become a residential or commercial electrician or communication technician.
Visit School Website

Address: 2300 Hampton Ave. St. Louis, MO 63139
Jefferson College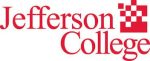 JC fosters an inclusive learning environment to inspire development and engagement in students.
By doing so, they're creating learning opportunities that will empower you to achieve your goals.
Their electrical apprenticeship program is designed to give you an opportunity to train in real-world job settings.
Also, the program gives you college credit upon completion so you can further your studies.
Visit School Website

Address: 1000 Viking Drive Hillsboro, MO 63050
---
Electrician Schools by City in Missouri
See all schools in Missouri >