Columbia is among the most vibrant and beautiful cities in Missouri.
The city and surrounding area offer some of the best jobs thanks to the healthy economic district.
The school system in this city is excellent and it will offer you some of the best study opportunities.
Sponsored Listings
Electricians annual average salary in Missouri is $45,553 - ABOVE U.S. AVERAGE!
State Technical College of Missouri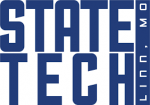 Fun, vibrant, and with the coolest labs and practice areas, State Technical College of Missouri offers the perfect place to develop your technical skills. The college has many amazing partnerships that will give you the chance to practice your skills in most modern companies. The programs are job-focused and delivered by some of the best-trained teachers in the state.
The electrician program is one of the most popular thanks to the fact that there are many available jobs. The skills and theory in this program are amazing and they will help you take on any challenge.
Visit School Website

Address: One Technology Drive Linn, MO 65051
State Fair Community College

State Fair Community College is a proud and experienced educational facility that offers some of the best vocational and technical programs. The trainers and teachers offer the best skills and experience and they are selected from the best professionals. The campus is among the best and it offers comfortable dorms and excellent leisure activities.
The electrician training program will offer you skills and knowledge for a lifetime. The short period of training will transform you into a professional and the college will also assist you with job placement.
Visit School Website

Address: 3201 W 16th Street Sedalia, MO 65301
---
Electrician Schools by City in Missouri
See all schools in Missouri >