Milwaukee is a fun, dynamic, and modern city located in the heart of Wisconsin.
The economy of this city is amazing and it will provide you some of the best job opportunities in the state.
Education is a key element in the city and you will quickly find the perfect program for your dreams.
Sponsored Listings
Electricians annual average salary in Wisconsin is $47,322 - ABOVE U.S. AVERAGE!
Wisconsin Technical College
Wisconsin Technical College is the pinnacle of technical education in the whole state of Wisconsin. The college is excellent in terms of capacity, facilities, and resources and it will guide you to choose the best program for your dreams. The students that studied at this college consider this place the perfect launching pad for a successful career.
The electrician program will give you everything needed to become a confident and successful technician. The program takes just a few months and it will fully prepare you for apprenticeship and amazing jobs.
Visit School Website

Address: 700 W State St Milwaukee, WI 53233
Gateway Technical College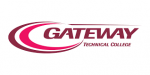 Gateway Technical College is the perfect starting point for any technical and hands-on career journey. This college is excellent in terms of educational board and teachers and it takes very good care of the quality standards and training for educators. The programs are very inclusive and comprehensive and they offer the chance to a new future for everyone.
One of the best options is the electrical certificate program. Once you pass the state exam you will be ready to take on a new future and enter an amazing technology field.
Visit School Website

Address: 3520 30th Ave Kenosha, WI 53144
---
Electrician Schools by City in Wisconsin
See all schools in Wisconsin >