Because Charleston is located in one of the best areas in South Carolina, its economy is in full development.
Because of this, the city can provide its electricians with the best job opportunities and can afford to pay higher-than-average salaries.
So to be worth this good job outlook and salary, you must receive the appropriate electrical education and training.
You can consider enrolling in the featured school below to start your electrical career.
Sponsored Listings
Electricians annual average salary in South Carolina is $47,590 - ABOVE U.S. AVERAGE!
Trident Technical College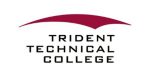 TTC wants to inspire success in students so they can become economically independent in the future.
Cost/Tuition: Free tuition until Spring 2024 (for in-state residents only)
Program Description:
The electrician programs aim to see you become a skilled electrical technician.
You'll learn how to…
Install, repair, and maintain electrical systems
Test and troubleshoot these systems
Comply with electrical codes
And more
Courses Offered:
AAS in Electrician: Industrial and Construction
Certificate in Electrician – Construction
Certificate in Electrician – Industrial
Certificate in Electrical Drafting
Certificate in Advanced Automation – Mechatronics
AAS in Electrical Line Worker Technology
Certificate in Electrical Line Worker – Advanced
Certificate in Electrical Line Worker – Third Class
Visit School Website

Address: 7000 Rivers Avenue North Charleston, SC 29406
---
Electrician Schools by City in South Carolina
See all schools in South Carolina >