Philadelphia aims to boom its skilled workforce.
That's why the city is heavily invested in ensuring that schools design skills trade curricula that meet industry standards.
Because of this move, you, as an aspiring electrician, can be assured that you'll get the best electrical education and training.
Here are some of the schools offering approved electrician programs that you can check out.
Sponsored Listings
Electricians annual average salary in Pennsylvania is $61,630 - ABOVE U.S. AVERAGE!
Orleans Technical College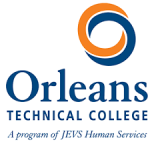 OTC provides career and technical education to students who are searching for new careers and job assistance.
Cost/Tuition: Not stated
Program Description:
The 6– to 13–month Residential and Commercial Electricity program offers hands-on training that ensures you'll get the skills employers of today are looking for.
You'll learn how to perform the following among others:
Install, repair, and maintain electrical systems
Comply with the NEC guidelines
Proper use and care of tools and equipment
Safety practices
Trades math
Work with single-phase and multi-phase electrical motors
Work with commercial power supplies and power distribution
Other Certification Preparation:
NOCTI Certification
OSHA-10 Safety Certification
Visit School Website

Address: 2770 Red Lion Road Philadelphia, PA 19114
Pennco Tech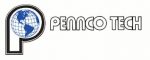 Pennco Tech focuses on providing hands-on training to prepare students for a high-demand, high-pay career in trades.
Cost/Tuition: Not stated
Program Description:
The 26-week Electrician program offers hands-on and relevant classroom instruction in the following key areas:
Basic electrical theory, mathematics, and load calculations
Understanding of voltage, current, resistance, transformers, and power
DC, AC, and other fundamentals of electricity
Wiring, single-phase, 3-phase motors, and electrical controls
Pipe bending and conduit bending
Understanding generators and related codes
Learn about solar photovoltaics and troubleshooting
Familiarity with field and shop safety
To ensure you'll be job-ready, the program creates one-on-one training to give you more personalized job support and direction.
Other Certification Preparation:
Solar Photovoltaics Technician
OSHA-10 or OSHA-30 Certification
Visit School Website

Address: 3815 Otter St. Bristol, PA 19007
Delaware County Community College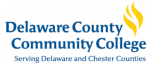 DCCC aims to help develop students' potential so they can become productive members of the workforce and compete in the global market.
Cost/Tuition:
Sponsoring – $130 per credit hour
Non-sponsoring – $260 per credit hour
Program Description:
The electrician programs mainly train you for residential electrical work and maintenance.
Some of the things you'll learn include the following:
Applying NEC
Layouting electrical installations
Installing electrical devices, components, and circuits
Measuring and testing the voltage, resistance, and efficiency of electrical motors, power panels, outlets, etc.
Troubleshooting
Practicing OSHA
Courses Offered:
28-credit hour Certificate in Residential Electrical
Non-credit (continuing education) courses

45-hour Basic Residential Wiring
40-hour Preparation for the Municipal Electrical Licensing Exam
Visit School Website

Address: 901 S. Media Line Rd. Media, PA 19063
---
Electrician Schools by City in Pennsylvania
See all schools in Pennsylvania >