Dayton's community colleges and universities provide quality programs to help you start a new career.
So if you want to become an electrician, consider enrolling in one of the schools featured below.
Sponsored Listings
Electricians annual average salary in Ohio is $59,380 - ABOVE U.S. AVERAGE!
Sinclair Community College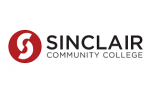 Sinclair wants to be the college of choice in helping students make breakthroughs in their future careers.
Tuition: $136.03 per credit hour
Program Description:
The ATS in Electrical Construction Management program provides electrical apprenticeship with a focus on supervisory management and leadership skills.
Here, you'll learn the following:
Electrical safety practices
Commitment to professional, ethical, and societal responsibilities
Management of electrical installation projects adhering to electrical codes, budget, and schedule
Preparation of technical reports, drawings, contracts, etc. for residential, commercial, and industrial projects
Visit School Website

Address: 444 West Third Street Dayton, Ohio 45402
Dayton Area Electrical JATC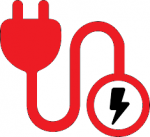 DEJATC, an IBEW 82 and NECA training center, provides quality training to produce highly competent electricians for the community.
Cost: Not stated
Program Description:
The 4-year electrical apprenticeship programs enable you to earn while learning the trade.
Through on-the-job training, you'll work with experienced journeymen who'll share their knowledge, skills, and insights with you.
You'll also receive classroom instruction to receive fundamental technical knowledge of electrical installation and maintenance.
Courses Offered:
Inside Wireman Apprenticeship
Teledate Installer Technician Apprenticeship
Visit School Website

Address: 6550 Poe Ave. Dayton, Ohio 45414
Warren County Career Center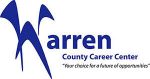 WCCC aims to help students obtain opportunities that'll help them get certified and/or employed.
Tuition:
For high school programs – no tuition fees if you live in one of WCCC's affiliated school districts
For adult programs – depends on the program you'll take

Electrical Powerline Mechanics – $16,600
Program Description:
The electrician programs provide training in the many phases of electrical installation and maintenance.
You'll learn AC/DC circuit testing, hardware identification and assembly, and electrical work safety among others.
These programs' goal is to equip you with advanced skills and knowledge for your apprenticeship with employers in the future.
Courses Offered:
High school program
Adult career program

900-hour Electrical Powerline Mechanics
Visit School Website

Address: 3525 North State Route 48 Lebanon, OH 45036
Greene County Career Center

GCCC empowers students to achieve their personal and career goals in the future.
Cost: Not stated
Program Description:
The Electrical Wiring and Motor Controls pre-apprenticeship program offered to high school students will prepare them for the journeymen certification.
Training will include:
Basic theory of electricity
Ohm's Law
Voltage, amperage, and wattage
Commercial and industrial installation
Technology of motor controls
Other Certification Preparation:
OSHA 10
Scissor Lift Operator
First Aid and CPR
Visit School Website

Address: 532 Innovation Drive Xenia, OH 45385
---
Electrician Schools by City in Ohio
See all schools in Ohio >