Located in one of the most tranquil areas of North Carolina, Asheville is a great place to study.
The economy and business sector are very developed and they offer excellent job opportunities.
If you plan to start a new career, Asheville has all the programs and classes needed for your dreams.
Sponsored Listings
Electricians annual average salary in North Carolina is $45,745 - ABOVE U.S. AVERAGE!
The Blue Collar Recruiter & Virtual Trade School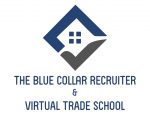 The Blue-Collar Recruiter & Virtual Trade School is the perfect partner on your road to starting a new career thanks to the fact it offers online courses for most of the programs. The classes and labs are very interesting and interactive and they will give you an education comparable with the one acquired on-site. In addition, the school will also help you with job placement.
The electrician training program will teach you all the tips, tricks, and secrets of this profession in just a few months. The students will get the newest and most relevant training from the best educators.
Visit School Website

Address: Online courses available
North Carolina Community Colleges
North Carolina Community Colleges are an amazing place to start your education and to forge skills and knowledge for a lifetime. The colleges are scattered all over the state and they provide comfortable dorms, modern labs, and cutting-edge equipment. The curriculum and programs are carefully designed to give modern and relevant education.
The electrical trade program is great and it will give you skills and knowledge to enter one of the best industries. The students will get the chance to practice their skills and techniques in some of the most modern practice areas.
Visit School Website

Address: 340 Victoria Rd Asheville, NC 28801
---
Electrician Schools by City in North Carolina
See all schools in North Carolina >