New York has plenty of accredited schools offering electrician programs that you can choose from.
Such schools can help you get a headstart in your electrical career, particularly with employment.
So if you're ready, try checking out the featured schools below for your electrical training and education.
Sponsored Listings
Electricians annual average salary in New York is $76,960 - ABOVE U.S. AVERAGE!
Apex Technical School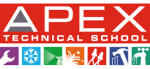 Apex offers quality hands-on training so students can have marketable skills after graduation.
Cost: Not stated
Program Description:
A 900-hour Electrical and Advanced Electrical Program that's broken into 6 digestible segments.
The program introduces you to the following key trade areas:
National Electric Code
Electrical safety
Blueprint reading
Residential wiring
Breakers and fuses
Grounding
Bonding
Splicing
Currents and outlets
Visit School Website

Address: 24-02 Queens Plaza South Long Island City, NY 11101
Berk Trade and Business School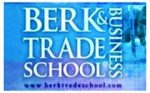 Berk continues to strive to provide students with superior trades knowledge and skills.
Cost: Not stated
Program Description:
A 30-week Electrical Installation Program that trains you mainly in the principles of residential and commercial electrical work.
Key training areas include:
Trades math
Basic electrical theory
Electrical safety
Wiring and installation
Design electrical applications
Service entrance and circuit calculations
Visit School Website

Address: 33-09 Queens Boulevard Long Island City, NY 11101
SUNY Westchester Community College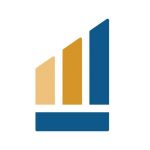 Westchester ensures that students understand the career pathways available to them so they can become job ready.
Tuition: $2,365 per semester
Program Description:
The AAS in Electrical Technology Program has a multi-disciplinary curriculum that involves everything with power and electronics.
Key training areas:
Solid state materials
Semiconductor devices
Electrical machines
Fiber optics
Circuit design
Energy conversion
CAD
Microprocessors
Robotics
Analog and digital communication
Visit School Website

Address: 75 Grasslands Road Valhalla, NY 10595
---
Electrician Schools by City in New York
See all schools in New York >