Albuquerque is a dynamic, developed city, able to provide aspiring electricians the best training programs to start their careers.
Below, you'll find one of the best accredited schools in New Mexico, with information about its electrician programs.
Sponsored Listings
Electricians annual average salary in New Mexico is $49,820 - ABOVE U.S. AVERAGE!
Central New Mexico Community College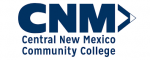 CNMCC aims to provide interested students with courses that suit their needs and goals.
They offer two electrician programs: (1) electrical trades and (2) electric lineworker pre-apprenticeship program.
Electrical Trades
Cost: $8,129
Program Description:
A 57-week program that lets you learn the following technical skills through hands-on training:
Electrical circuitry
Troubleshooting
Local and national electrical codes
OSHA compliance safety training
Courses Offered:
AAS in Electrical Technologies – Photovoltaic Concentration
AAS in Electrical Technologies – Programmable Logic Controls Concentration
Electrical Trades Certificate Program
Photovoltaic Systems Certificate Program
Programmable Logic Controls (PLC) Systems Certificate Program
Residential Wiring Certificate Program
Solar Electric Certificate Program
Electric Lineworker Pre-apprenticeship Program
Cost: $12,999 (including CDL) or $8,399 (not including CDL)
Program Description:
To learn the fundamentals of…
Basic electricity and power grid function
Proper pole climbing techniques
Proper use and care of PPE
Safe work practices
Other Certification Preparation:
Class A Commercial Driver's License
OSHA 10 Certification
First Aid Certification
CPR Certification
Visit School Website

Address: 900 University Blvd SE, Albuquerque, NM 87106
---
Electrician Schools by City in New Mexico
See all schools in New Mexico >