Omaha is a very beautiful, developed, and dynamic city in the state of Nebraska.
The city has a very developed economy and business sector that constantly offer great jobs.
The educational institutions are great and you will easily find the perfect program for your career dreams.
Sponsored Listings
Electricians annual average salary in Nebraska is $43,971 - ABOVE U.S. AVERAGE!
Metropolitan Community College Area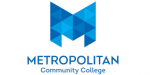 Metropolitan Community College Area is one of the top choices for an amazing educational experience. The college has a multitude of interesting and successful programs that will boost your career options. The trainers, teachers, and educational board are very friendly and open-minded and they will help you at every step of your educational journey.
One of the most popular vocational programs is electrician training. The program is focused on hands-on skills, safety regulation, techniques, and knowledge that will fully prepare you for this amazing career.
Visit School Website

Address: 30 & Fort Street Omaha, NE 68111
Southeast Community College Area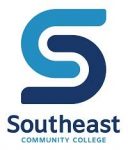 Dynamic, modern, and with some of the coolest campus facilities, Southeast Community College Area is an excellent choice for your education. The college area has some of the most modern classes and labs and you will also have exclusive access to the best library and materials in the city. The college will also assist you with financial guidance and job placement.
The electrician program is great in terms of skills and knowledge and it provides the best job options on the market. The program will fully prepare you for the state certification exam and for the best career options.
Visit School Website

Address: 301 South 68th Street Place Lincoln, NE 68510
---
Electrician Schools by City in Nebraska
See all schools in Nebraska >