Jackson is a fun, dynamic, and developed city to live and study in Mississippi.
The economic development of the city is great and it offers some of the top-rated jobs in the whole state.
The educational institutions are amazing and they provide excellent classes and interesting programs.
Sponsored Ad
Electricians annual average salary in Mississippi is $41,591 - ABOVE U.S. AVERAGE!
Hinds Community College

Hinds Community College is one of the most popular and highly-regarded places to study in the whole state. The college provides excellent training and theoretical education and it is ready to give guidance regarding the perfect program for your career dreams. The labs, classes, campus, and dorms are organized and designed in a modern and comfortable manner.
The electrical technology program is very professional and comprehensive. The program has theory, practice, techniques, and safety rules included and it can be done in about one year of study.
Visit School Website

Address: 505 East Main Street Raymond, MS 39154
Southwest Mississippi Community College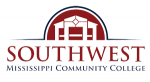 If you are looking for a fun and welcoming place to study and start a new career. The college has an open-minded and modern educational board that constantly trains the teachers to give you the best educational experience. The students have lots of interesting and relevant materials available and plenty of leisure activities on campus.
The electrical technology program takes 4 semesters to complete and includes the best training in the state. At the end of your studies, the college will also assist you with job placement.
Visit School Website

Address: 1156 College Dr Summit, MS 39666
East Central Community College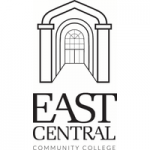 Located in one of the most beautiful buildings in the whole city, East Central Community College has a long and successful history behind it. The college selected the best programs in the country and they are all relevant and popular on the job market. The trainers and teachers are very well-trained and ready to assist you with everything you need.
The electrical program is an excellent choice that provides a multitude of job opportunities. The training and theoretical knowledge acquired will help you get some of the best jobs in the industry.
Visit School Website

Address: 15738 Highway 15 Decatur, MS 39327
---
Electrician Schools by City in Mississippi
See all schools in Mississippi >