Ann Arbor is a beautiful, tranquil, and friendly place to live, work, and study in Michigan.
The city has a very healthy and stable economy that provides excellent job opportunities.
The educational sector is amazing in terms of quality and it offers great programs.
Sponsored Listings
Electricians annual average salary in Michigan is $48,430 - ABOVE U.S. AVERAGE!
Siena Heights University
Founded in 1919, Siena Heights University is an amazing educational choice. The programs available at this university are very high-quality both in the technical and theoretical fields. The campus offers amazing leisure and social activities and it will make your stay here pleasant and memorable. The university will also assist you with job placement.
The electrician program is an amazing career choice that will grant you many career opportunities. The training is done in the modern practice areas and it is delivered by some of the most skilled educators.
Visit School Website

Address: 1247 E. Siena Heights Dr. Adrian, MI 49221
Oakland Community College

Oakland Community College stands proud as one of the top educational choices in the whole state. The college has a wide range of programs in both theoretical and practical fields that will help everyone start a new career. The programs are constantly improved to make sure you get the best job opportunities and that you live the college as a proud professional.
The technical programs are excellent and one of the most popular is electrical technology. Comprehensive and short, the program includes the required skills and knowledge to get entry-level job options.
Visit School Website

Address: 2480 Opdyke Rd Bloomfield Hills, MI 48304
Lansing Community College
Modern, dynamic, and with some of the most interesting programs in the state, Lansing Community College is a great educational choice. The college offers full assistance to its students and also guides them in choosing the best program for their skills. No matter if you have a previous educational experience, this college has something for everyone.
One of the most popular educational choices is the electrician training program thanks to the increase in the job market. The skills and theory in this program are amazing and they will fully train you for any challenge.
Visit School Website

Address: 419 N Capitol Ave Lansing, MI 48901
Jackson College

Rated as one of the best places to start your education, Jackson College is a friendly and professional choice. The college has programs suitable for everyone, no matter if you want a theoretical or practical job. The labs and classes have amazing facilities and resources that will greatly aid you during your education. The college can also help you with financial planning.
The electrician certificate program is amazing and it takes a rather short time to complete. The trainers will make sure you have the skills and theory to become a successful professional.
Visit School Website

Address: 2111 Emmons Rd Jackson, MI 49201
Mott Community College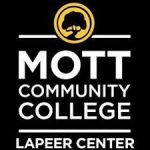 Dynamic, modern, and full of life, Mott Community College is a staple in higher education in the whole area. The college is renowned for its amazing teachers and educators that will assist you at every step during your educational journey. The curriculum and resources are modern and specifically designed to give you a job in the shortest time possible.
The electrical program can be done in multiple manners and it takes around 1 year to complete. At the end of your intensive theoretical and practical studies, you will be ready to take on any project or job.
Visit School Website

Address: 1401 E Court St Flint, MI 48503
---
Electrician Schools by City in Michigan
See all schools in Michigan >