As Massachusetts's state capital, Boston boasts an economy that can provide plenty of opportunities for its residents.
Electricians here, in particular, receive higher-than-average salaries compared to similar occupations.
So if you want to become an electrician, receive your training in the trade in any of the featured schools below.
Sponsored Listings
Electricians annual average salary in Massachusetts is $75,990 - ABOVE U.S. AVERAGE!
Benjamin Franklin Cummings Institute of Technology
BFCIT commits to seeing students achieve academic success.
As such, they aim to deliver technical and trade education for you to have a better future.
Their practical electricity certificate program prepares you for the high demands of residential and commercial construction projects.
Also, they ensure that the program's curriculum is up-to-date with the latest industry requirements.
Visit School Website

Address: 41 Berkeley Street Boston, MA 02116
Bunker Hill Community College

BHCC aims to empower students to create the pathways they wish to take toward success.
In this way, they can help you grow and contribute ideas and experience for the benefit of the community.
Their electrical technician program is a self-paced online course where you'll learn the necessary entry-level skills.
The program will also prepare you for the professional certification to become a journeyman.
Visit School Website

Address: 250 New Rutherford Avenue Boston, MA 02129
Middlesex Community College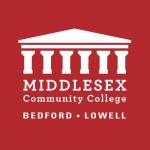 MCC aims to help students face life's challenges so they can succeed in the future.
They offer programs that meet your educational and career needs.
Their energy utility technology program trains you in electrical work in the energy industry.
Upon completion, you can become a power line or maintenance installer and repairer or other managerial positions.
Visit School Website

Address: 591 Springs Road, Bedford, MA 01730
Wentworth Institute of Technology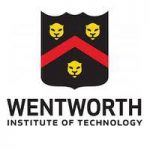 WIT wants to produce graduates who have the high competencies to become productive members of the workforce.
So they offer high-demand, high-pay career programs that will lead you to a better future.
Their journeyman electrician program focuses on giving you hands-on training to learn the skills needed for the trade.
Upon completion, you can sit for the journeyman licensure exam and start working in the industry.
Visit School Website

Address: 550 Huntington Ave. Boston, MA 02115
---
Electrician Schools by City in Massachusetts
See all schools in Massachusetts >