Louisville has one of the healthiest economies in Kentucky, offering an array of high-demand, high-pay jobs.
That's why electricians here love to work in this city.
So if you want to work as an electrician, enroll in an approved electrical program offered at accredited schools.
Sponsored Listings
Electricians annual average salary in Kentucky is $48,450 - ABOVE U.S. AVERAGE!
Jefferson Community and Technical College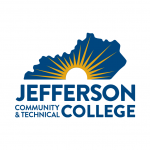 JCTC offers workforce readiness programs so students can have a better future.
They work toward helping you navigate your career journey to ensure you thrive in the field.
Their lineman training program fully prepares you for entry-level roles in the industry.
It has a comprehensive industry-standard curriculum so you can receive quality training experience.
Visit School Website

Address: 109 East Broadway Louisville, KY 40202
---
Electrician Schools by City in Kentucky
See all schools in Kentucky >