Atlanta's economic hub makes it one of the best places to live and work in Georgia.
The electrical industry here has a positive job outlook, resulting in electricians earning higher-than-average salaries.
So if you want to become one, get quality career training at one of the featured schools below.
Sponsored Listings
Electricians annual average salary in Georgia is $49,490 - ABOVE U.S. AVERAGE!
Lincoln Tech

LT aims to see students succeed in the paths they have chosen.
So they provide quality education and training in high-demand, high-pay careers that will transform your life in the future.
Their electrician program trains you to become qualified electricians in today's industry.
Also, their partnership with Johnson Controls can help you get connected with top industry employers.
Visit School Website

Address: 2359 Windy Hill Road Marietta, GA 30067
Atlanta Technical College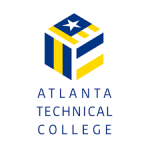 ATC understands that students' abilities help them become a productive and competitive workforce.
So they provide programs that will tap into your potential as a future qualified professional.
Their electrician programs train you in the needed knowledge and skills for entry-level employment.
Upon completion, you can work in any position completing residential or commercial projects.
Visit School Website

Address: 1560 Metropolitan Pkwy. SW Atlanta, GA 30310
Chattahoochee Technical College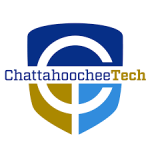 CTC aims to see students lead rewarding and active careers in the future.
They have expert instructors that will help develop your knowledge and skills, as well as share some industry insights.
Their industrial maintenance and electrical technology program prepares you for work in industrial construction.
Upon completion, you can take on entry-level jobs in this area of the electrical industry.
Visit School Website

Address: 980 South Cobb Drive Marietta, GA 30060
Georgia Piedmont Technical College

GPTC fosters unforgettable learning experiences that create a positive impact on students.
By doing so, they can ensure that you'll become a life-long learner and a productive professional.
Their electrical control systems program teaches you the needed relevant knowledge and skills.
Upon completion, you can competently work as an industrial electrician or control technician.
Visit School Website

Address: 495 N. Indian Creek Dr. Clarkston, GA 30021
DeVry University
DVU is renowned for its high-quality programs.
They have teachers and trainers who are experts in their respective fields teaching you about the ins and outs of the industry.
Their electrical technician program will walk you through the competencies you need to be a highly-qualified electrician.
At the end of your studies, you will be ready to take on any entry-level jobs.
Visit School Website

Address: 1 W. Court Square Ste. 600 Decatur, GA 30030
---
Electrician Schools by City in Georgia
See all schools in Georgia >