Located at the heart of Arizona, Tucson became well-developed in recent years.
Countless businesses became successful here, ensuring a steady stream of employment for electricians.
With such good job growth, one can expect guaranteed employment and a higher pay rate.
For this reason, young individuals became interested in becoming electricians.
Featured below are some of the top schools in Tucson that can help launch your career.
Sponsored Listings
Electricians annual average salary in Arizona is $48,200 - ABOVE U.S. AVERAGE!
Pima Community College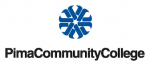 PCC has one of the best educational facilities in Arizona.
Their programs' curriculum adopts the current industry practices so students can become part of a productive and efficient workforce.
Their electrical program aims to prepare you for a successful career in the trade and industry.
So through classroom and practical training, you can take on entry-level jobs of any kind out there.
Visit School Website

Address: 4905 E. Broadway Blvd. Tucson, AZ 85709-1010
University of Arizona
UA is a great learning facility renowned for its outstanding teachers who are experts in their respective fields.
Their program offerings will ensure the students' success with their new careers.
Their electrical technology program will take you through the knowledge and skills you need for the field.
After graduating, you will be ready to take on entry-level jobs in this industry.
Visit School Website

Address: 1401 E. University Tucson, AZ 85721
---
Electrician Schools by City in Arizona
See all schools in Arizona >