Huntsville has a good learning environment making it one of the suitable career training hubs for aspiring electricians.
What's more, the investments the city gained in recent years allowed it to create more job opportunities.
This alone attracts young individuals toward the electrical career.
So to help you launch your electrical career, we featured some of the top schools in the city below.
Sponsored Listings
Electricians annual average salary in Alabama is $47,040 - ABOVE U.S. AVERAGE!
Drake State Community and Technical College

DSCTC is one of the best places to start a technical career.
They offer a very comprehensive and modern curriculum that will boost your skills and confidence in no time.
Their electrician programs focus on the best industry-approved training and practices.
It takes around one year to complete both the theoretical and practical parts.
At the end of your studies, you will also receive job placement assistance.
Visit School Website

Address: 3421 Meridian Street North Huntsville, AL 35811
Bevill State Community College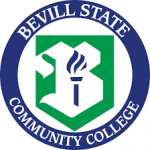 BSCC can help you start a career and gain a life-changing experience.
Their available programs boast classroom and practical training directly from top-rated industry experts.
One of the best technical programs they offer is electrical trade training.
It's short and intensive, focusing more on real-life skills and situations that will help you become a respected professional.
Visit School Website

Address: 1411 Indiana Avenue Jasper, AL 35501
Calhoun Community College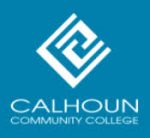 CCC offers a great learning environment to provide the best possible education and training.
They aim to help you start a new career from scratch and/or polish the skills you already have.
One of their most popular programs is electrical training.
It's designed to ensure you have the knowledge and skills to open the doors toward top-paying jobs in the industry.
Visit School Website

Address: 102 Wynn Dr. NW Huntsville, AL, 35805
---
Electrician Schools by City in Alabama
See all schools in Alabama >